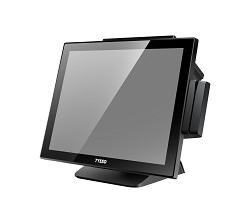 Point-of-Sale Merchant Terminals for rapid checkout of your products and services.
A point-of-sale (POS) terminal is a combination of software/hardware that allows retail locations to accept card payments. An electronic device to process card payments at retail locations.
Reads the information off a customer's credit or debit card
Checks whether the funds in a customer's bank account are sufficient
Transfers the funds from the customer account to the vendor account
Records the transaction and prints a receipt
POS terminals may require a cash drawer if cash is to also be accepted. The costs of installing POS terminals vary with size and nature of the business. From small merchant systems (eg.pop-up shops), mobile payments or even large scale retail, we can provide a streamlined solution for you.